Unwavering antique details add stunning touches to your vintage wedding. I'm a sucker for lush and intricate details shown in these photos.
Antique or antique style lace and embellishments add just the touch to get that timeless glamor appeal. Jaws will drop and your style will be remembered.
I am loving this idea of photographing the bride with a hand mirror or wall mirror. I think to see the bride's actual reflection would really add dimension to your photos.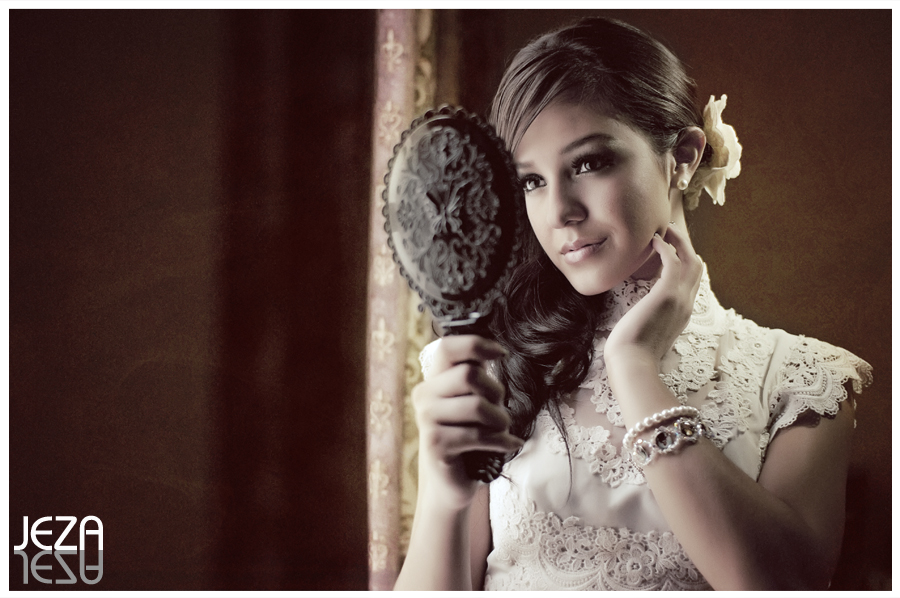 This creamy and lush bouquet has it all. The grouping of soft blooms, lace and final touch of the brooch make these pretty petals just right.
Ruffles of lace and beautiful cutout back flow gracefully and would make the vintage bride quite a knock-out.
Oh to plan our wedding all over again! These style ideas would be some definite top contenders.